Custom Projects
ESQUELETO's in-house design team welcomes custom projects, collaborating with each client to create something wholly unique, just for them. 
Haven't found the perfect ring in our shop's selection? Let us know via the contact form below, and we'll help you design your dream ring. We'll assist you every step of the way - from design, to stone sourcing, to fabrication - to bring your idea to life.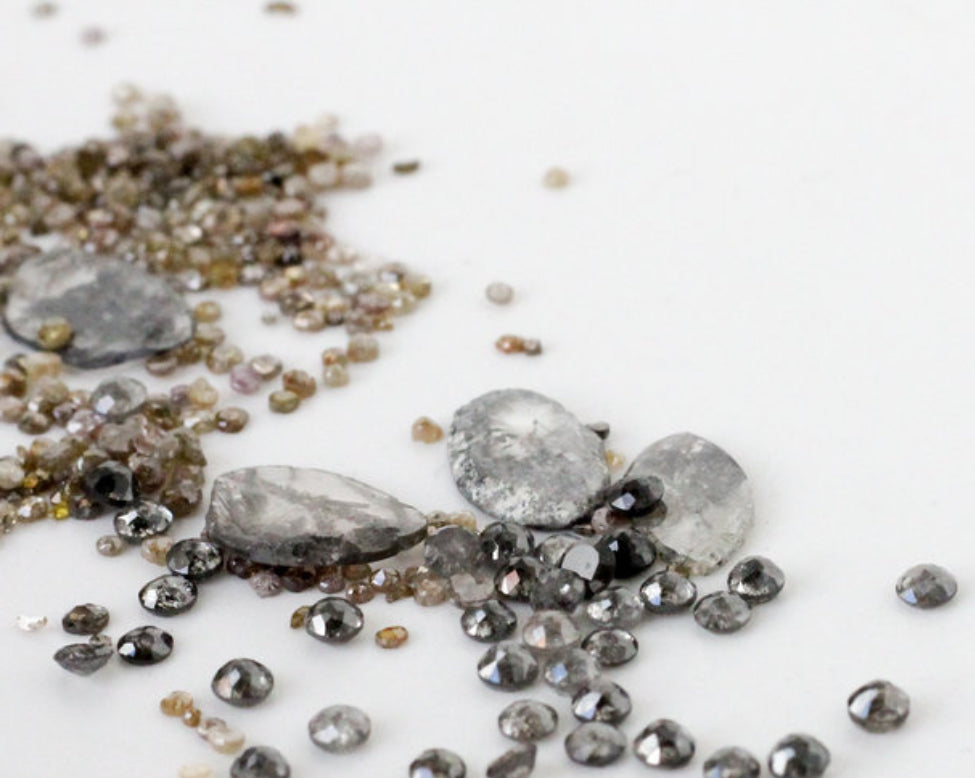 Stone Selection
All of our diamonds are conflict-free, meaning Kimberley Process compliant. When sourcing the perfect stone for a project, we remain transparent and encourage client feedback and participation throughout the process. We are happy to source whatever type of stone you desire, from rare colored diamonds to mined-by-ants (really!) garnets. Our long-standing connections within the industry will assure that you'll have access to the world's most unique and beautiful stones.
Some clients want to repurpose their own stones and set them in a fresh new design. We love setting stones with history – feel free to dust off your old heirlooms and send them our way for updating!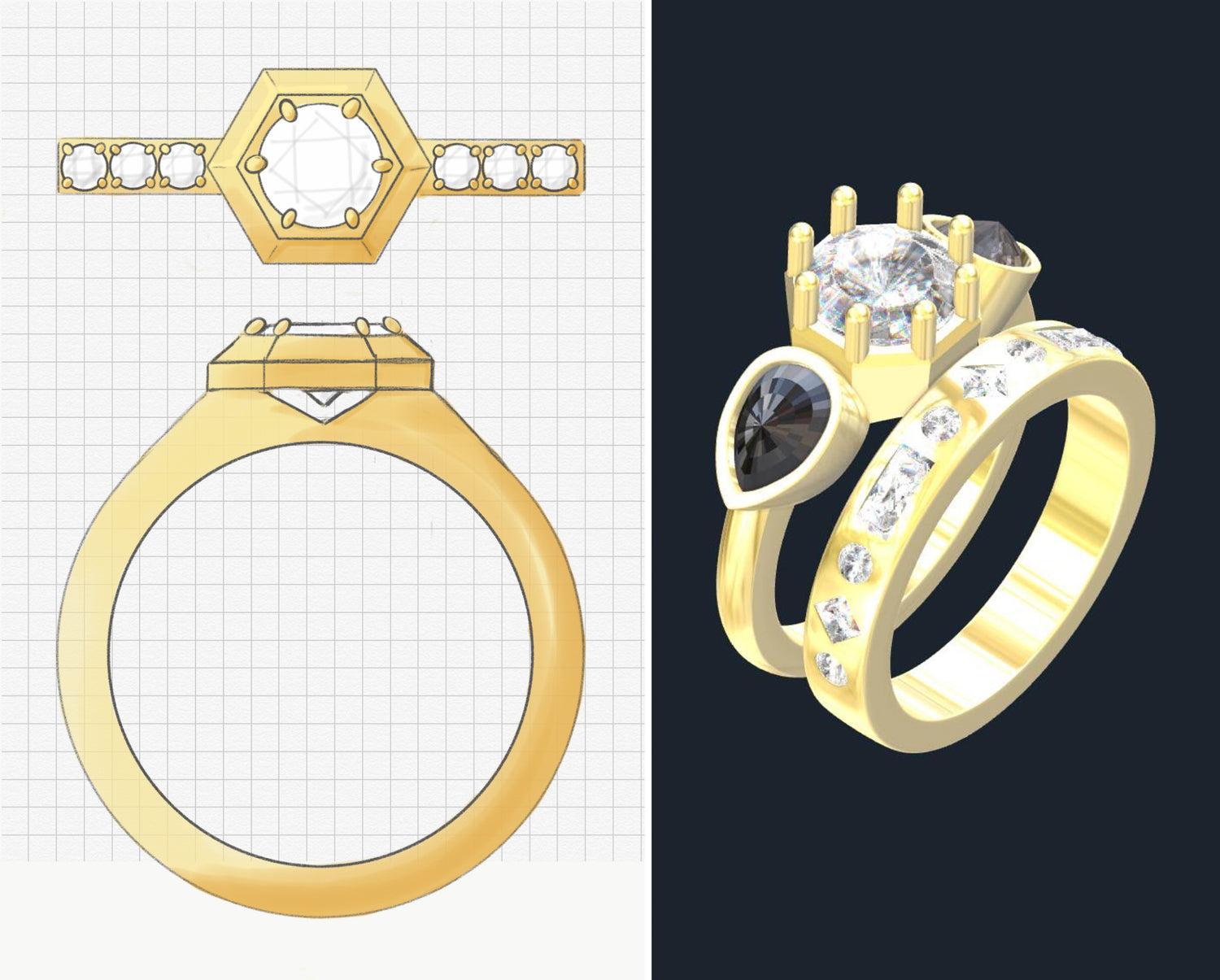 Design
We like to get to know our clients. The first step is starting the conversation, asking the right questions to better understand the context of the piece and the personal style of the wearer. After the intent is clear, we'll discuss and highlight specific aesthetic elements to be incorporated in the final design.
Our team will either create a hand drawn sketch, CAD (computer-aided design), or wax fabrication (hand carving), depending on the nature of the project. This allows a better understanding of the look, feel, and scale of the piece, which is helpful for making any final edits or adjustments.
We get to work
Local production is of the utmost importance to us. Once we receive the final casting of a custom project in your chosen metal, we do the stone setting and finalization in-house in our fully equipped jewelry studio. Meaning, your piece is made in our hands at our bench so that we can ensure the quality and design meets our standards.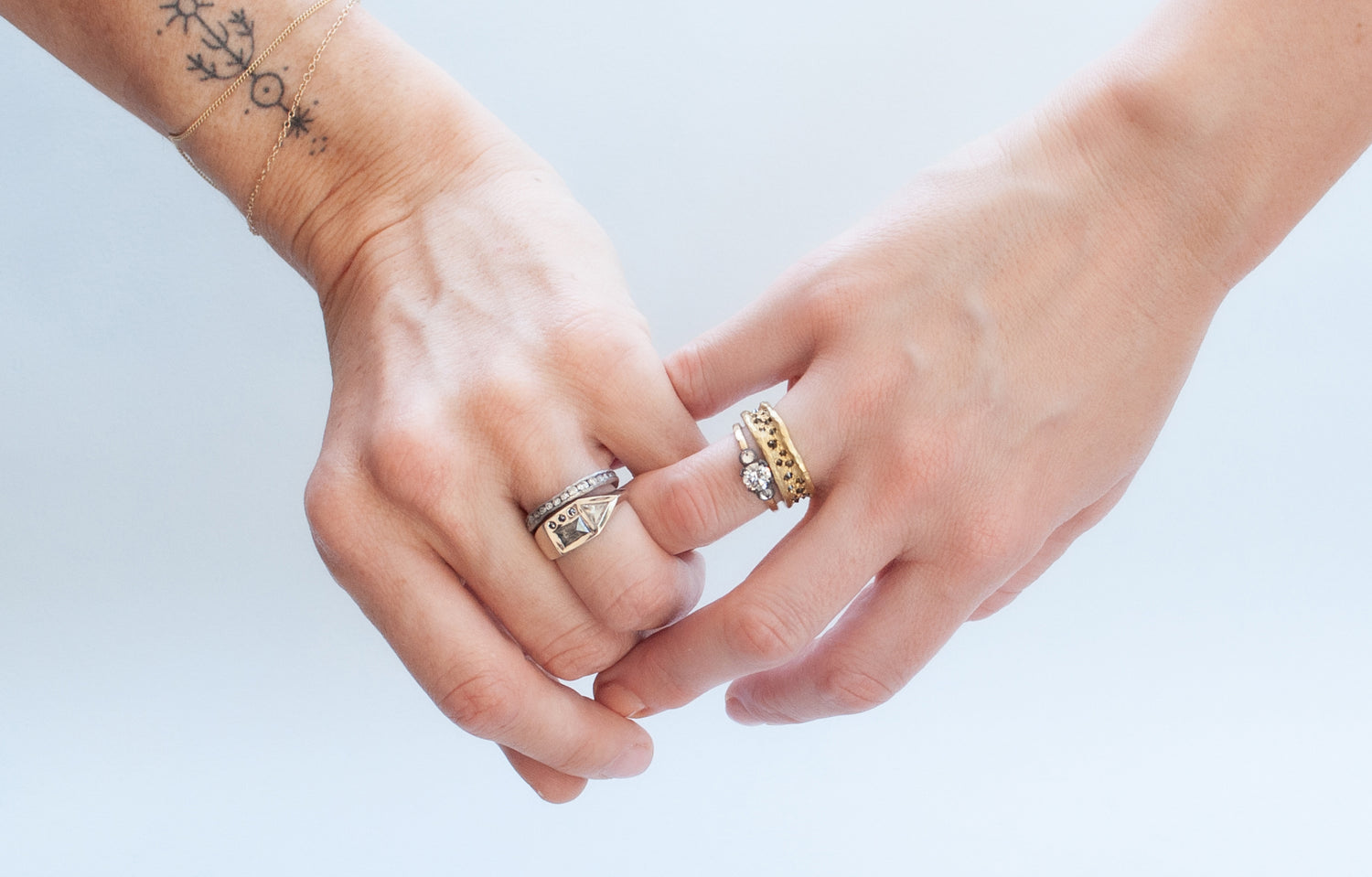 THEN YOU GET TO WOW
After the final stone is set and the piece has been polished to perfection, the last step is presenting the ring to you. If needed, any last-minute sizing adjustments can be made. This is such an exciting moment for us, and for you as well - your inspiration has become a reality!
INQUIRE ABOUT A CUSTOM PROJECT